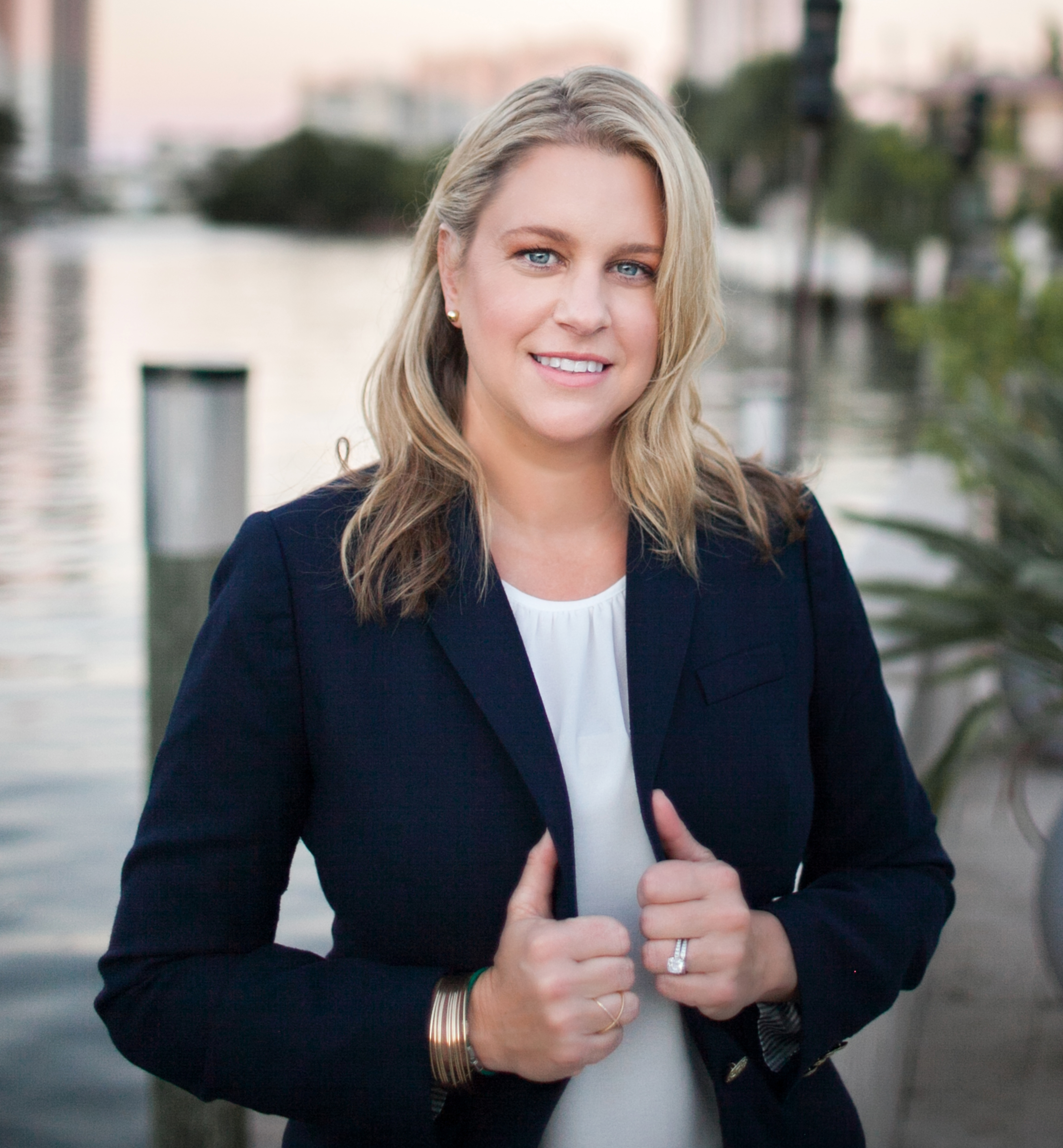 Sarah Washburn
After attending Florida State University for both her bachelor's and master's degree, she interned at General Motors on the global sales and marketing team. After a successful 3.5 year run with General Motors, Sarah accepted a position with the family business in 2003. She enjoys the challenges of helping community businesses with all their insurance needs. She is dedicated to representing excellent insurance companies and providing honest service.
For almost 10 years, Sarah has focused on growing her insurance book of business while giving back to the community. In 2008, Sarah was the Chair of the Taste of Pinecrest, an event that focuses on raising funds for local public schools. The one day event raised over $42,000. Sarah is also involved in the Miami Young Agents Committee and the FAIA Young Agents Council. She chaired the Miami YAC in 2007-2008 and helped grow the organization to more than 100 members. Sarah is a former Vice President of Community Affairs for the Pinecrest Business Association and sits on the Board of Directors for Kristi House.  She is a dedicated insurance agent specializing in non-profits organizations, religious organizations, and private schools.
Non-Profit Organizations
Social Service Organizations
Religious Organizations
Schools/Universities
After School Programs
Why do you need a specialist you can count on?
Unfortunately, serving the greater good doesn't come with immunity from litigation. Twenty students on a field trip, a broken leg on the playground or a claim of sexual abuse are just a few of the things that keep decision makers awake at night. Well-established professionals may not serve on your Board of Directors before they review your insurance coverage – being on a fixed budget can make cost-containment a primary concern.
Working with Sarah Washburn at Wilson, Washburn & Forster you are assured that you have an expert on your team who understands the fine print – when it comes to thoroughly insuring your interests. Because of her specialty, Sarah has the most current access to the following types of insurance, depending on your needs:
Commercial General Liability – including Professional Liability & Abuse and Molestation

Medical Payments for volunteers available
Abuse and Molestation coverage
Fundraising coverage included
Interest free installments available

Property Insurance including Windstorm
Directors and Officers liability – to cover the Board of Directors
Employment Practices Liability – for claims for hiring, firing, discrimination leading to wrongful termination
Automobile – including hired and non-owned
Crime – employee theft of money/inventory
Worker's Compensation – including great dividend programs and 7% discount for Drug-Free & Safety Programs
Work with Sarah for the following offerings:
Combined General Liability & Professional Liability
Specialized training for abuse and molestation prevention through a non-profit organization
Written safety program which can automatically provide 2% savings on workers compensation and another 5% credit savings for drug testing all employees
Discounted rates for payroll processing and tax filing services.
For More Information
Sarah J. Washburn
Wilson, Washburn & Forster Insurance
16505 NW 13 AVE
Miami, FL 33169
Phone:  305.666.6636 X8384
Fax: 305.662.7778
Email: swashburn@wwfins.com
Website:  www.wwfins.com